---
Sheff.ZenSpace ArrivingHome Events Mindfulness Sutras Yoga-zen Gallery Blogs About Us
---
Meditation and Mindfulness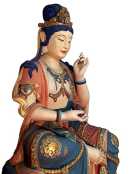 We run two short courses on 'Meditation and Mindfulness'; one for 'Well-being' and the other for 'Insight'. There are eight sessions in both courses and each session lasts about 90 minutes. The courses are completely secular, with some references to where the techniques and materials come from within Zen and other pioneering authors/institutes (e.g. J. Kabat-Zinn, Univ. Massachusetts Medical School). They use centuries old Zen and Buddhist-based mindfulness practices, which research studies have shown to be tremendously beneficial, both to individuals and organisations. The studies show that mindfulness-meditation practices make us more relaxed, focused, stress-resistant and efficient. Just 30 minutes practice a day can boost your health, increase your intelligence, reduce your stress and offer you a whole host of other benefits.
Scientific validation of these mindfulness practices is important, hence a research project, entitled "The Influence of Mindfulness and Meditation on Overall Life Satisfaction", has been running at Oxford University under the Departments of Materials and Experimental Psychology (Ethics approval MSD/IDREC/C1/2012/79). The preliminary findings of this study are impressive.
As a Zen monk, Rinzai-Zen teacher and an Advanced Meditation and Mindfulness teacher, Gensho is well placed to tutor these courses. In addition, he has teaching experience within higher, tertiary and secondary education.
---
For further information and enquiries contact: gensho@arrivinghome.co.uk.
---